Since Kate Moss started knocking out her collections for Topshop we've seen flapper Kate, vintage Kate, ethnic Kate - all, of course, with lashings of trademark rock-chic thrown in for good measure. Staying on top of the trends, Moss' latest venture for Topshop focuses on neo-grunge; with open-weave knits, stud detailing, and lush faux-fur; accessorised with the now ubiquitous trend of ripped stockings.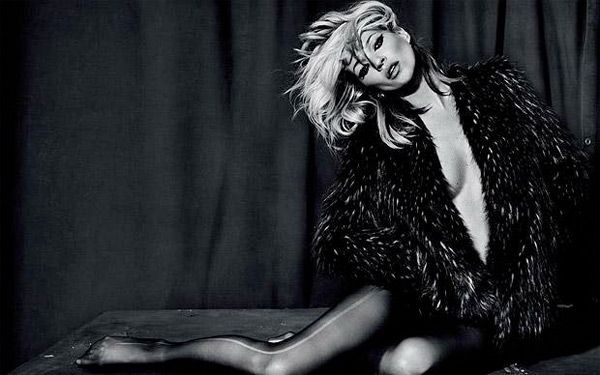 Dig a little deeper into the collection and you'll find that the classic vintage element is still in play, with sequins and beaded boleros. With the amount of leather on the runway it's unsurprising that some more unusual leather and suede pieces ended up in this capsule; there's even a bohemian luxe Russian velvet jacket rounding out the collection.
Click on the gallery below for more pictures of Kate Moss' Autumn(Fall)/Winter 2009 offering for Topshop.